A Series of Unfortunate Events Book Tag
Guess who's doing a book tag today? You probably guessed it right because of course it's me. Today I thought it would be cool to do the A Series of Unfortunate Events Book Tag created by Erica Robyn from
Erica Robyn Reads
. This tag is old but I still wanted to do it because I recently watched the TV show and I loved it! You should definitely watch it.
1.) The Bad Beginning: Name a book or a series that you had trouble getting into, but ended up loving.
Savage Run by E.J. Squires
I received an ARC of this book when it was first going to be released in 2014. I don't remember a lot of it so I should probably reread it but I do remember that I wasn't really crazy about the beginning of this story. I did find myself loving the end of it though. You all should read it!
2.) The Fire- Name a book that you wouldn't rush to douse with water if it happened to catch fire.
The Young World by Chris Weitz
I hated this story with a passion. I just didn't think that it was written well and the story was kind of boring. So if my house was burning this is definitely not one of the books that I would be running to get.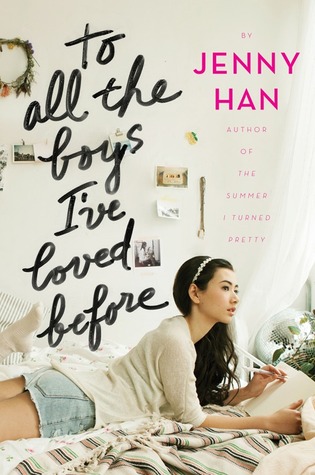 3.) The Orphans- Name a book duology, trilogy, or series that you wish had been a stand-alone book.
To All The Boys I've Loved Before series by Jenny Han
I loved the first book of this series. It was beautifully written and I found myself smiling sometimes. The second book just got on my nerves. I'm still not happy about who she chose at the end of the second book. Now there's a third book? I'm nervous about reading the third book. Is it going to live up to the first book? Or is it going to disappoint me like the second book? Honestly, I don't know and that's why I feel as though it should have been a stand-alone.
4.) Mischievous Schemes- Name a character (or characters) that always seemed to be up to something.
I don't think I've even read a book with a character like this. Any recommendations?
5.) The Eye- Name a book scheduled to be released in 2017 that you've had your eye on.
One Dark Throne by Kendare Blake
Now you all know I love Marie Lu and Renee Ahdieh so you all already know that I am excited to read their 2017 books. But to be different, I wanted to give the spotlight on this book. This is the second book in the Three Dark Crowns series. The first book was a decent book but it was just kind of slow. However, the ending for this book has made me excited to see where the series goes. I definitely recommend reading the first book just so that you can get to the second book which is hopefully more fulfilling.
6.) Disguises- Name a book that you read and loved but would never have picked up if you had judged the book by its cover.
Vampire Academy by Richelle Mead
I haven't finished this series and I don't really plan to despite the fact that I did enjoy the first three books. If you're asking why, I just don't like the genre that much anymore. As for the covers, I just don't like the person on the cover. I don't really like people on covers in general. The story on the inside, though, was good.
7.) The Villain- Who is your favorite book villain?
Shadow and Bone by Leigh Bardugo
Although I was upset with how this trilogy ended, I loved the Darkling with a passion. He's my all time favorite villain so far and not even because of how evil he is (because if I'm being honest, he's not that evil). The Darkling is a character that I loved only mostly because of how attractive he was in my head. Does the constitute a good villain? It definitely doesn't so if you have any recommendations on villains that you love, leave them in comments and I'll check it out!
8.) Letters- If you could write a letter to tell your past self to read a certain book, what book would that be and why?
Upgrade You by Ni-Ni Simone
If I wrote a letter to myself about this book, it would say don't expect too much from this book because the main character is annoying. Being as independent as I am now, I would probably never read this book again just because of the fact that the main character is too dependent on her boyfriend. It's annoying and doesn't set a good example for any woman reading this book.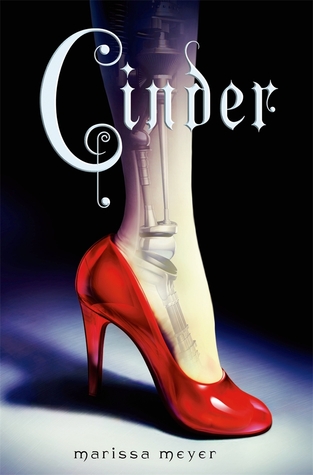 9.) Clever Inventions- Name an invention from a book that you wish was real.
Cinder by Marissa Meyer
Because of this question, I'm realizing that I don't really read a lot of books with inventions or technology. But I think it would be cool to have a robot friend like Iko from this book. I like Iko and I'm pretty sure that she exists now since she's really just a chip of some sort. Maybe one day I will have one of my own robotic friends.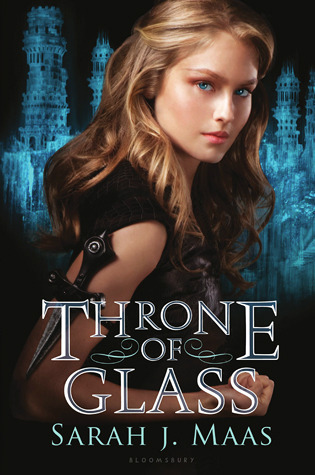 10.) Mob Mentality- Name a book that you read based solely on the recommendation of others but didn't enjoy.
Throne of Glass by Sarah J. Maas
Can anyone say annoying? I really don't understand why this series is popular but I'm not even going to waste my time trying to explain why I didn't like this book. Just know that it was a book that sounded like it was going to be badass but turned out to be full of boring characters.